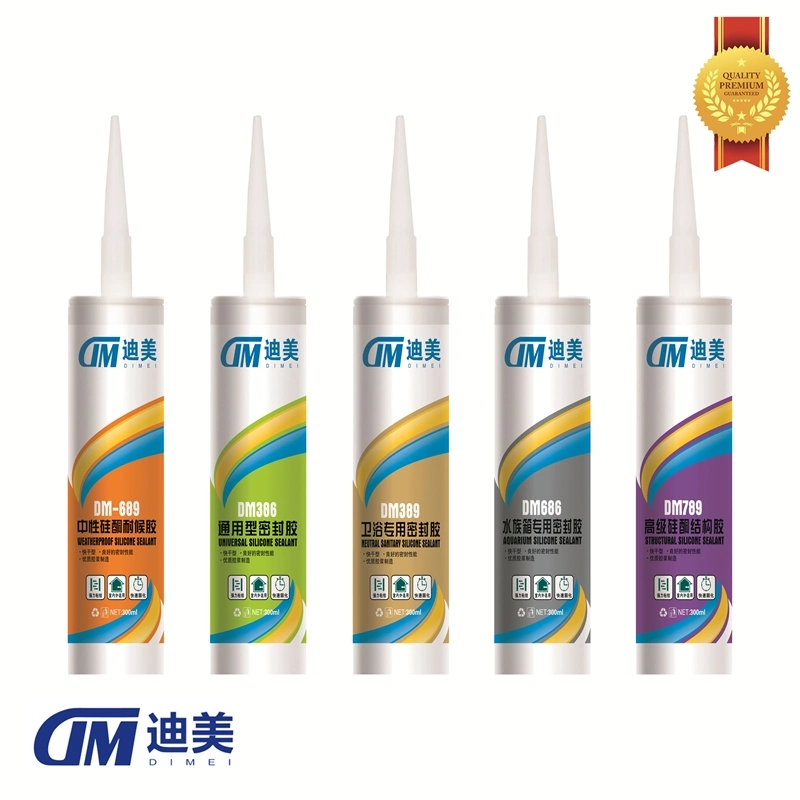 General Purpose Universal Silicone Sealant
DM386 is one component acetic or neutral type silicone sealant, room temperature curing.

It has excellent waterproofing, weatherproofing and high temperature resistant performance.

It has excellent sealing and bonding function for most building materials.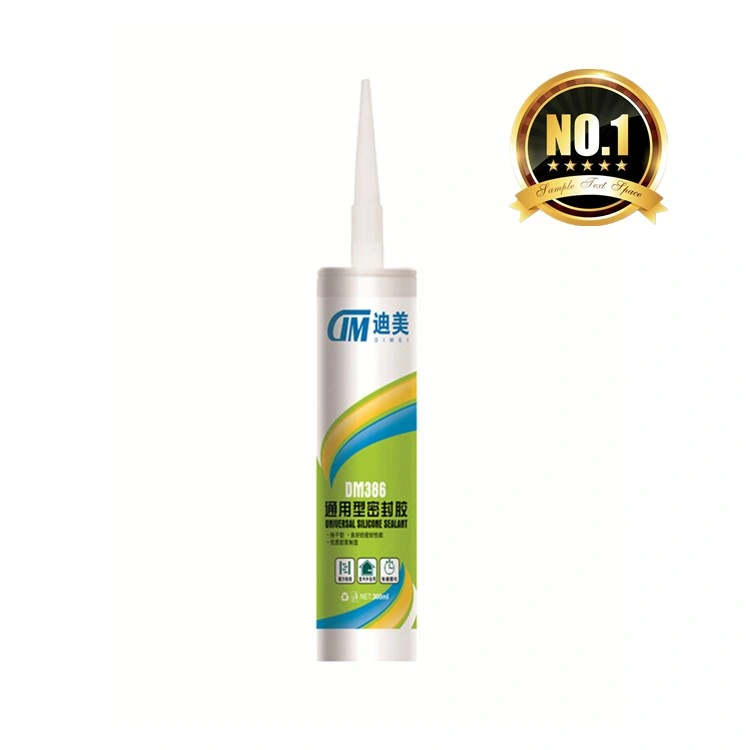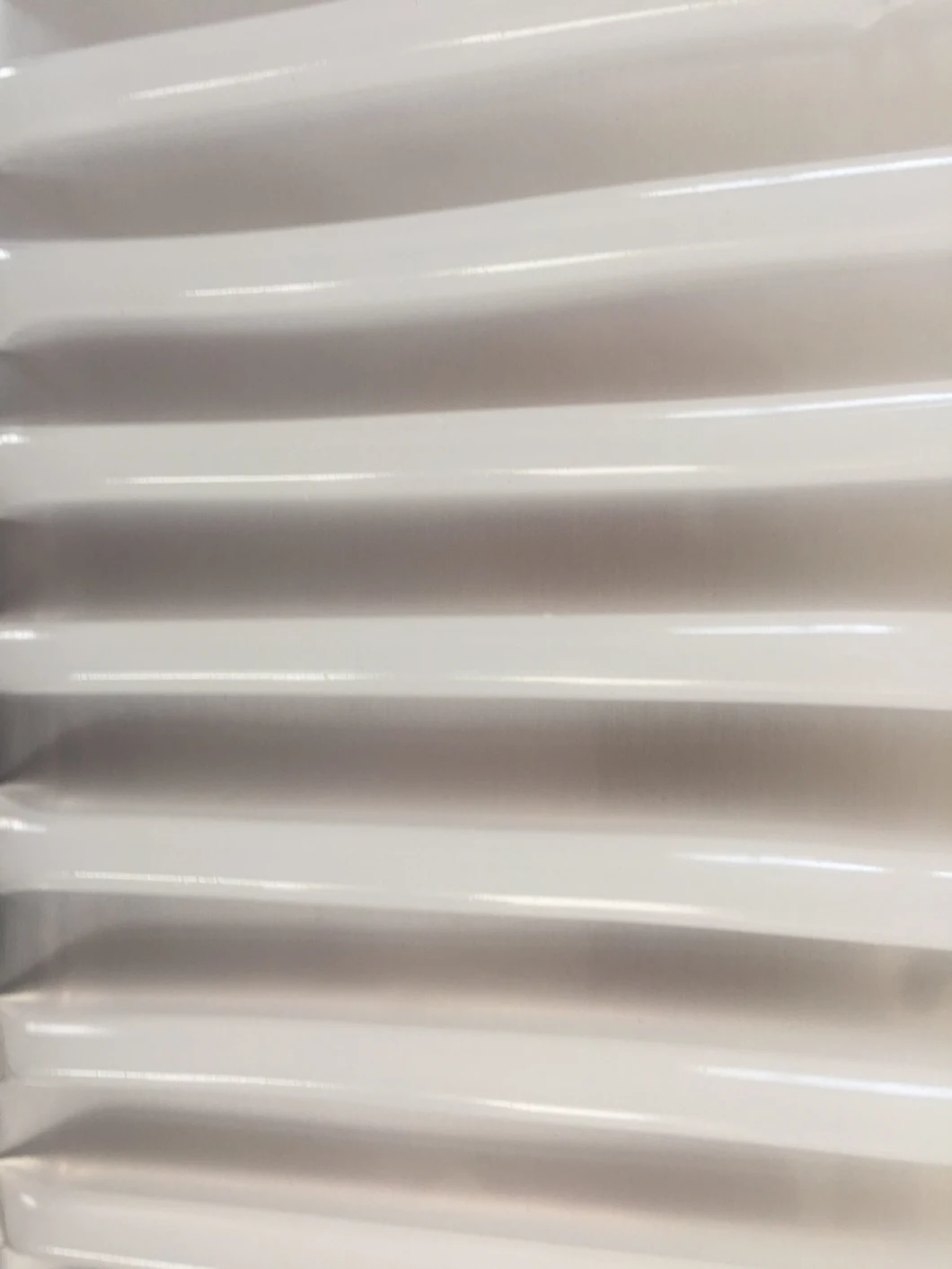 Features & Advantages
1. One-component silicone sealant.

2. Suitable for all kinds of glass windows, aquarium, various glass sealing.

3. Do not hurt fishes and living creatures.

4. Easy to use, curing speed is very fast.

5. Very strong adhesion.

6. No sagging.

7. Weatherproof and non-corrosive.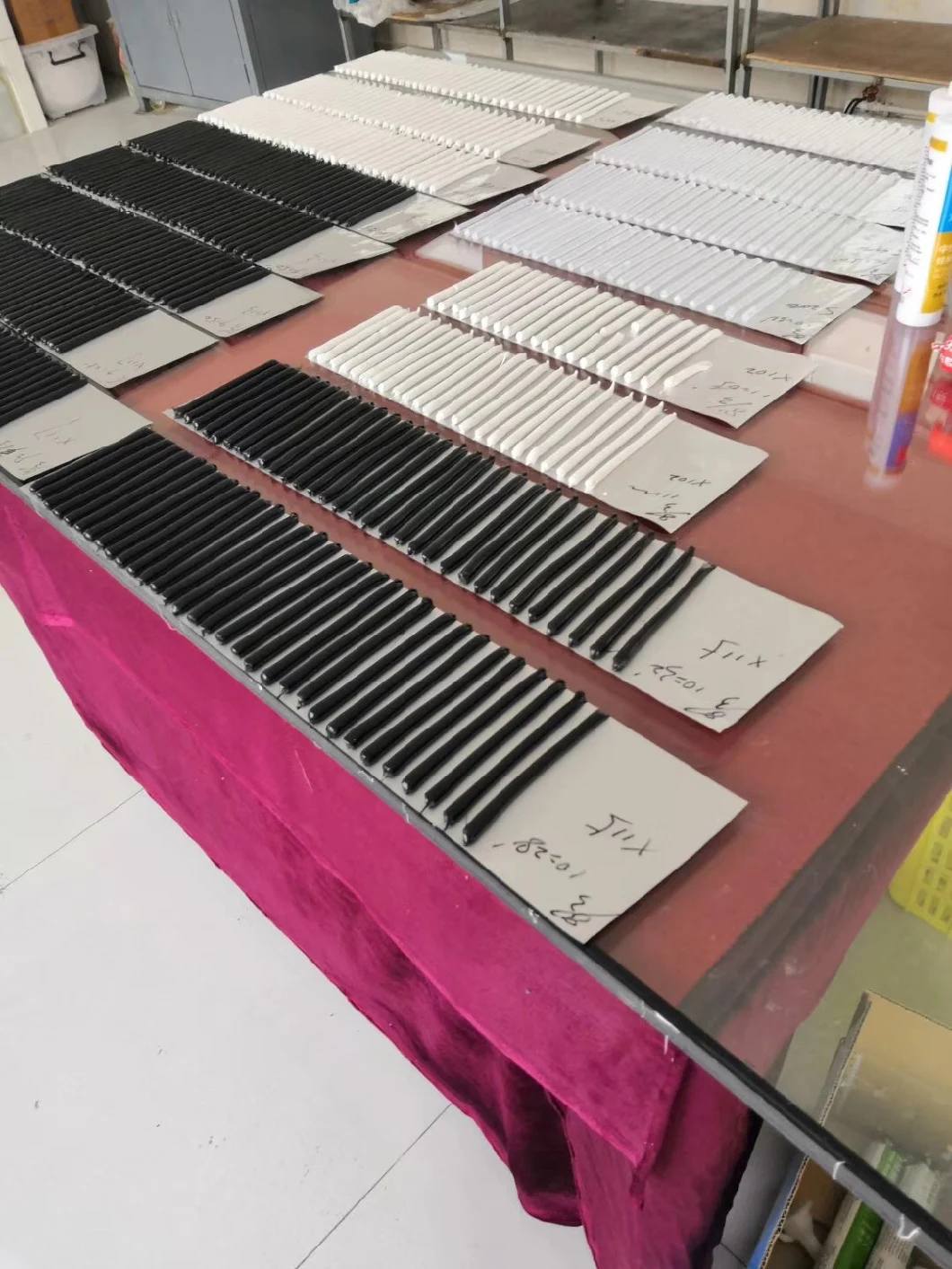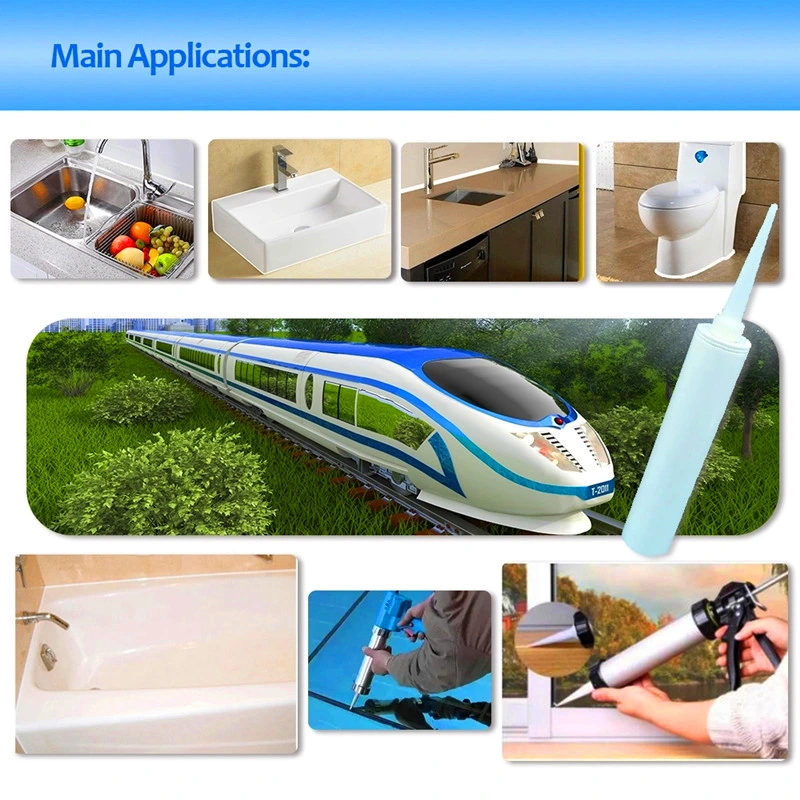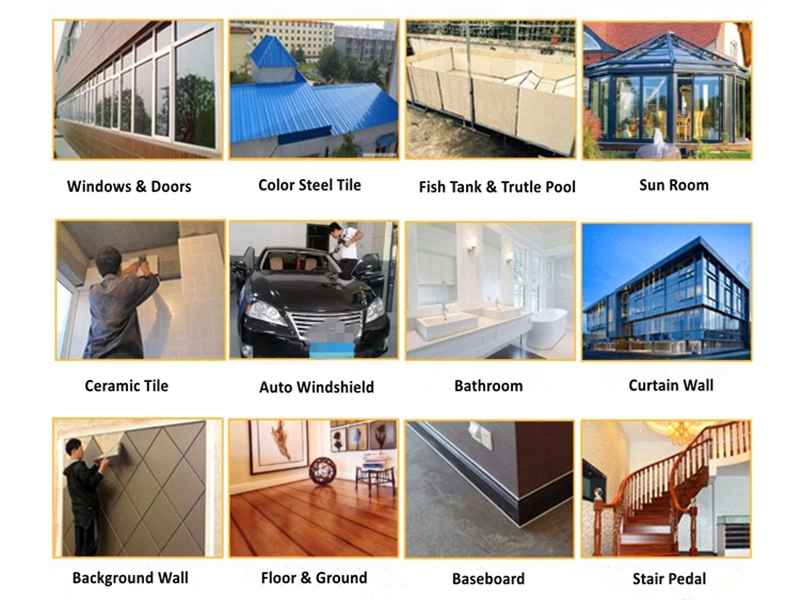 Packaging
600ml/sausage
300ml/cartridge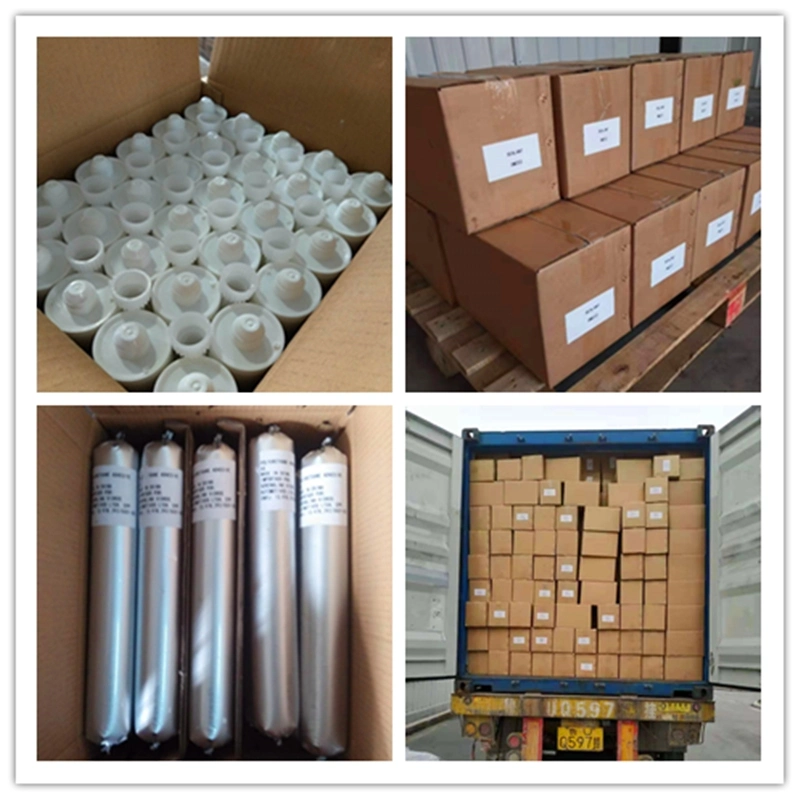 Storage
Shelf life: 12 months in unopened packing, since the production date.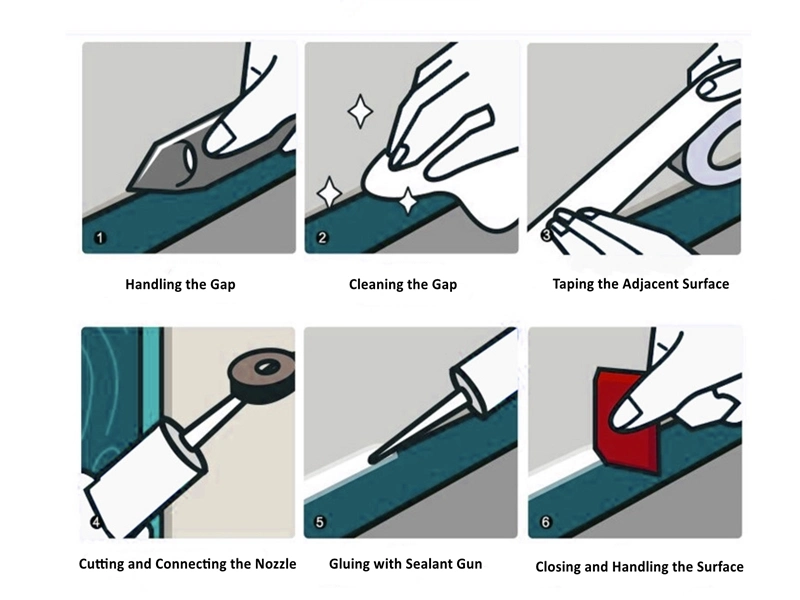 Customer Question & Answer

Could you provide OEM service?

Yes, OEM service is available. You can contact us by e-mail, tel, skype, whatsapp, facebook etc.


Could you provide a complete solution for the products which are in selling?

Yes, as a professional manufacturer of sealants for bonding and sealing, it is our pleasure to make customized solution on your requirement on your product.


What is the delivery time for sample and purchased order?

At normal condition, the delivery time is 2-10 days for samples, 15-20 days for purchase order.


Can we get a sample ?

Yes, we understand that you need sample for testing. So we can provide 1-2 units free of charge.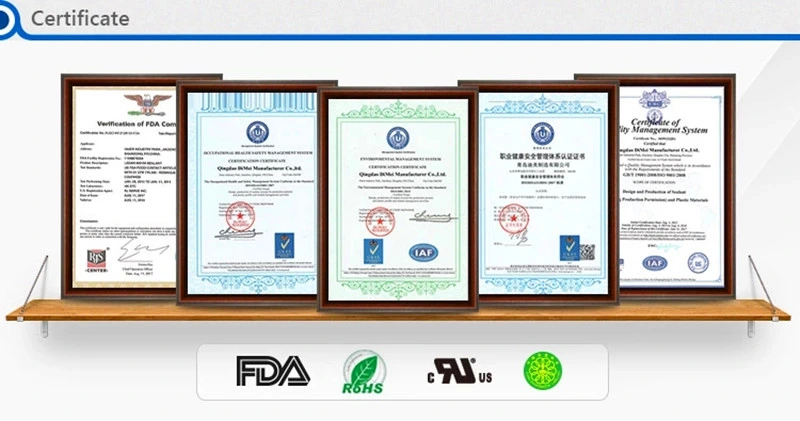 Contact Information
MP: 0086-132 1008 3810
Tel: 0086-532-8878 1015
Web: dm-adhesive.en.made-in-china.com