Instant Non-toxic Super Power glue
MPC103
Description:
Specification: 10g/pc, 1pc/card, 12cards/inner, 12inners/ctn
Meas: 36.5*27*35cm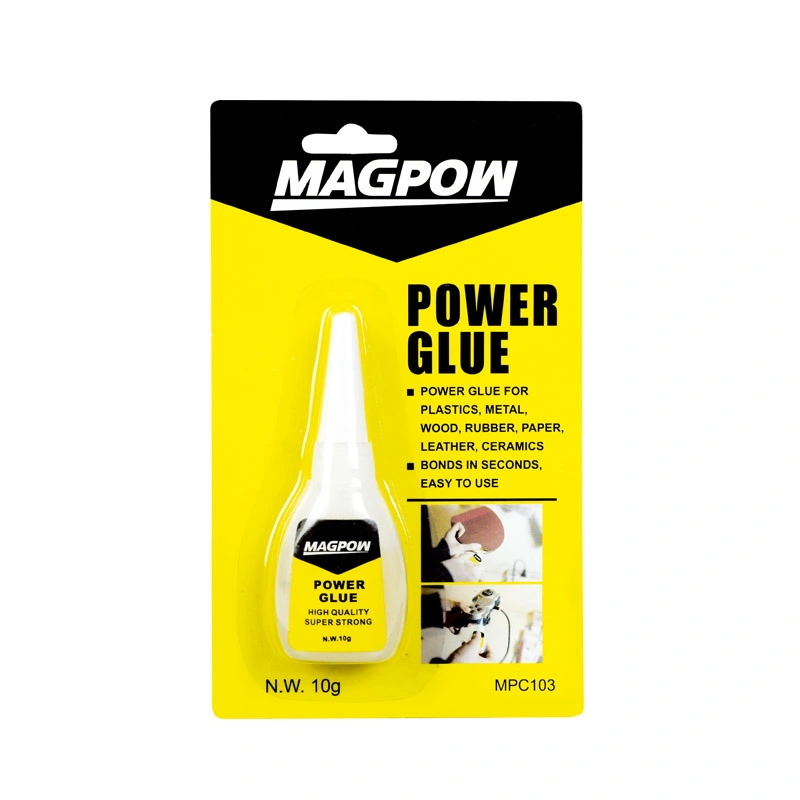 Feature:
This product is instant glue with small odour, no need heating, bond once pressed.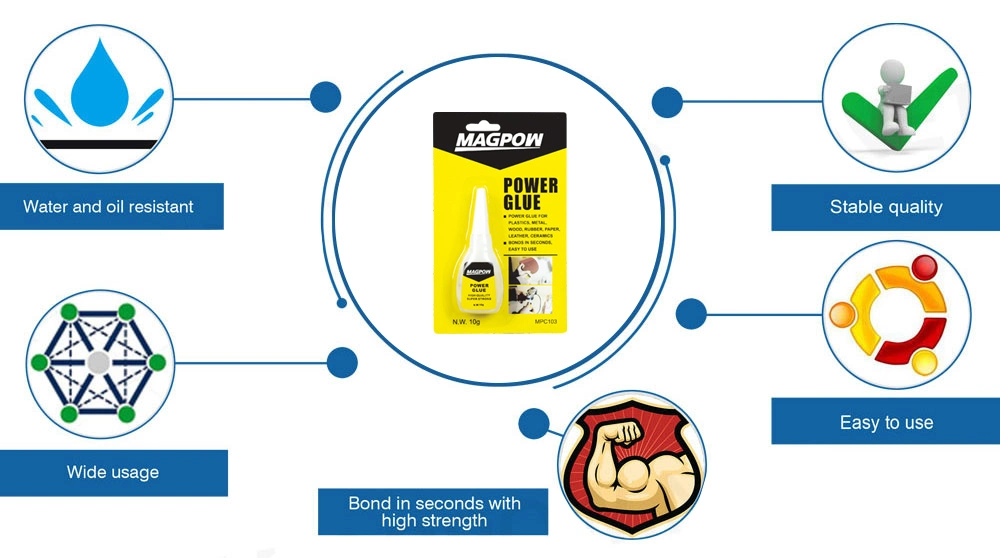 Main Component: A-Cyanoacrylate
Scope of Application:
Widely used for combine and bond of metal, rubber, plastic, wood, pottery, stone in the field of daily household repairing, arts making and repairing, apparatus and meter rapid positioning.
Scope of application: This is suitable for the electronic components, the handicraft, the quartz, the acrylic fabric, the noble metal, the jewelry, the ceramics, the ornament, the gem and so on requests to have a fine external appearance the material quality cementation.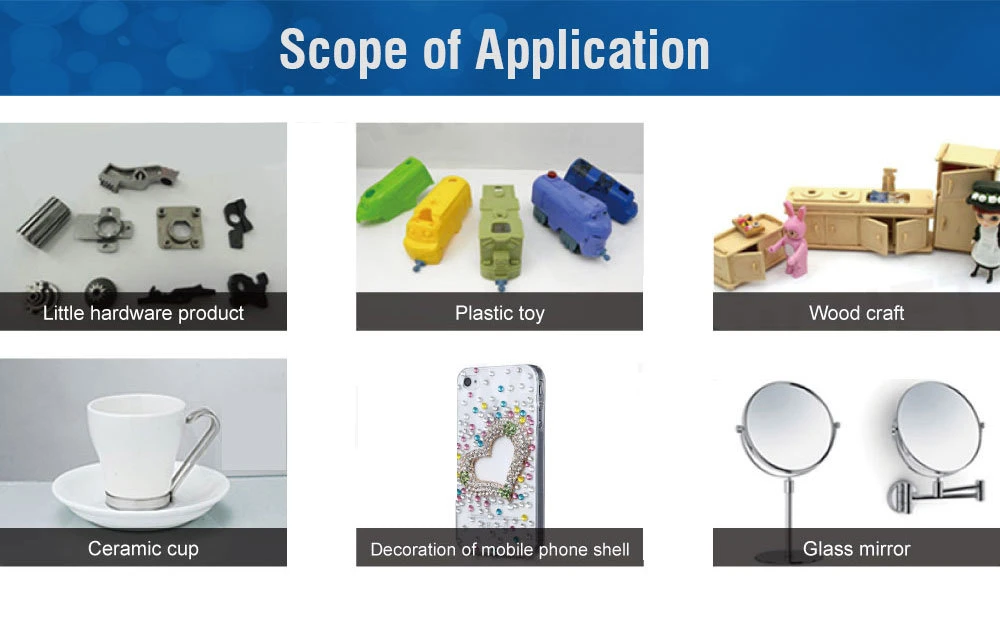 Using Method:
1. Remove the oil, dust from the surface and keep dry and clean. Otherwise, will effect on solidify speed and adhesive strength. Clearance of rusts and fatness for metal material and can wash by acetone, ethyl etc non-metallic materials can be cleaned with methyl chloroform.
2. To pierce with the cap. Push a little glue, spread on the treated adhesive surface (lubricate surface is ok). Press a few seconds can be stuck firmly
3. Best use effect: Generally temperature is 20-25º C, relative humidity is 50%.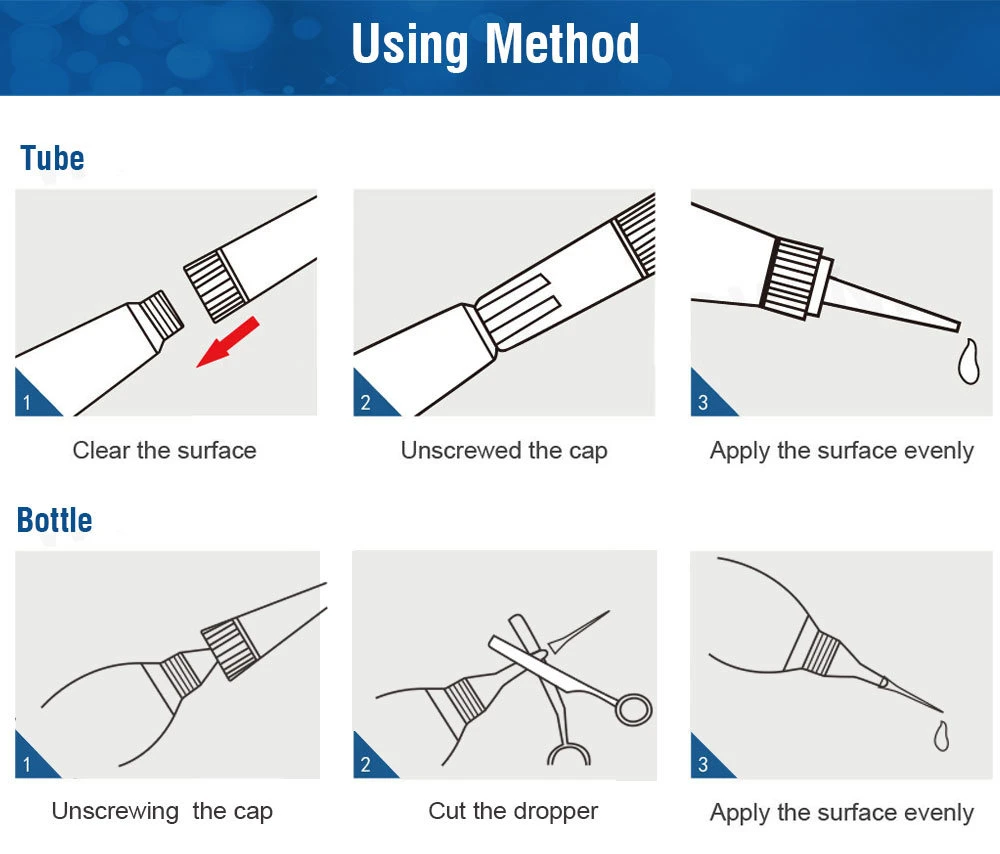 Warning:
1. Takes strict precautions against the liquid cement to interfere or to splash into the eye! If sticks carelessly on the skin do not have to rend forcefully, the available acetone scours or soaks in the lukewarm water. If splashes into the eye, uses the massive clear water flushing, serious to go see a doctor immediately.
2. The liquid cement has the irritant smell slightly, when long-term massive uses must pay attention to the operating environment ventilating, has one's eyes tested and wear glasses protects the eyeglasses
3. Wipe clean and seal tightly after use
4. Do not get into mouth, keep out reach of kids.
Storage and packing:
1. The product is nonflammable. Keep dry and out of light, low temperature at 20º C during storage. The shelf life is one year.
2. If the glue does not solidifying beyond the shelf life, it could be used still. But the solidifying speed and adhesive intensity would be affected at some degree.